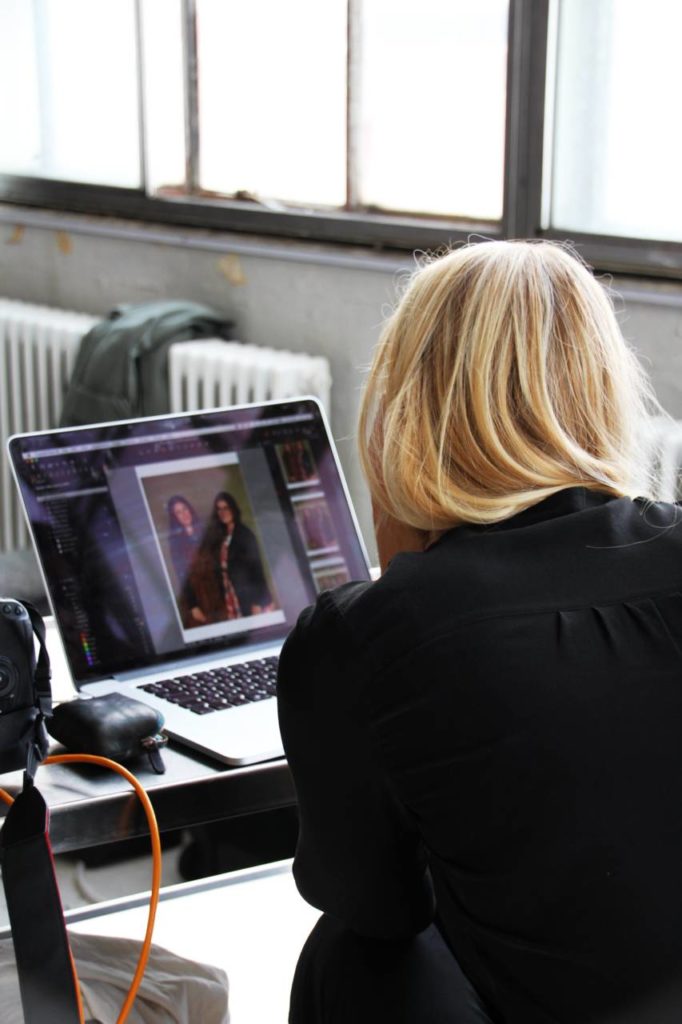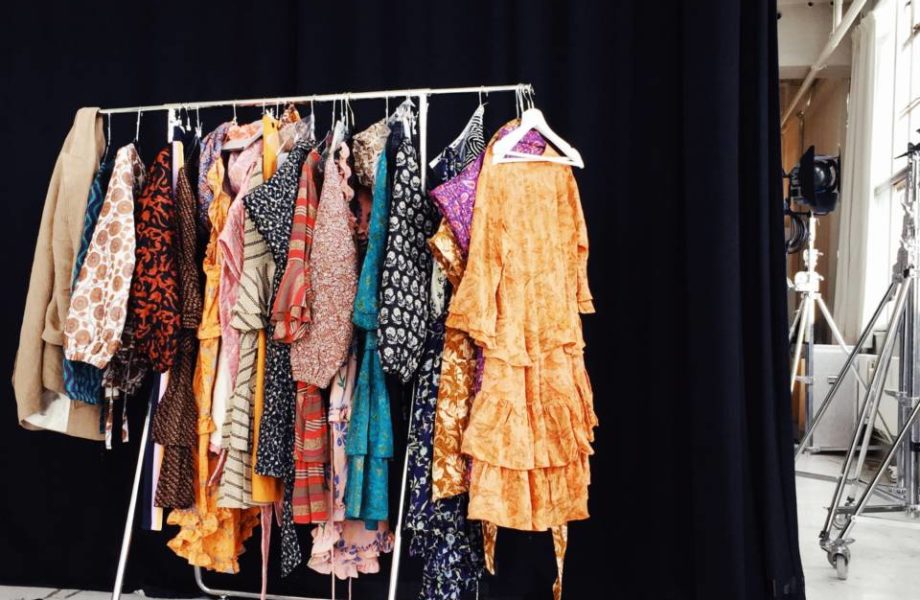 In correlation with the opening of Ellies & Ivy's new online site, new pictures needed to be taken for both press material and the actual webshop.
The talented photographer Petra Kleis understood exactly what Pernille and Ninna wanted out of the shoot. The pictures needed to be a combination of contrasts. Ellies & Ivy clothes and accessories are very feminine, colorful and made to enhance all women's natural beauty both on the inside and outside. However in order to add an edge to the pictures the entire setup, angle of the photos and colors needed to be dusty, rough and raw.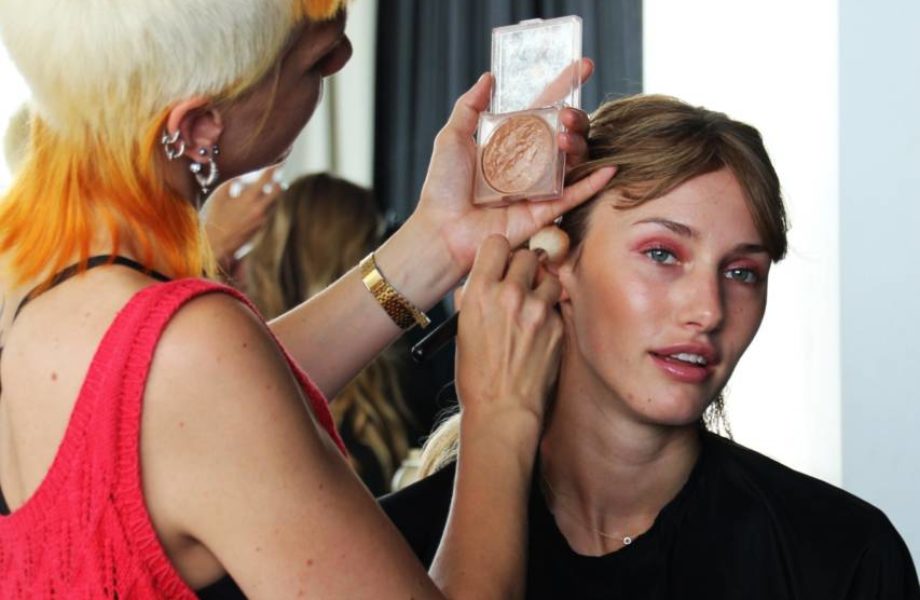 Make-up and hair artist Ayoe Nissen and model Elizabeth Silke from Unique Models.
Ayoe only enhanced Elizabeth Silke's natural beauty by adding bangs, pink eyeshadow and a shiny look. It was Ayoe's idea to give Elizabeth Silke fake bangs for the day, so that she would look much more edgy than when she arrived at the shoot. For it to be the clothes that remained the central aspect of the shoot, Ayoe kept the make-up simple yet visible for the close-up shots.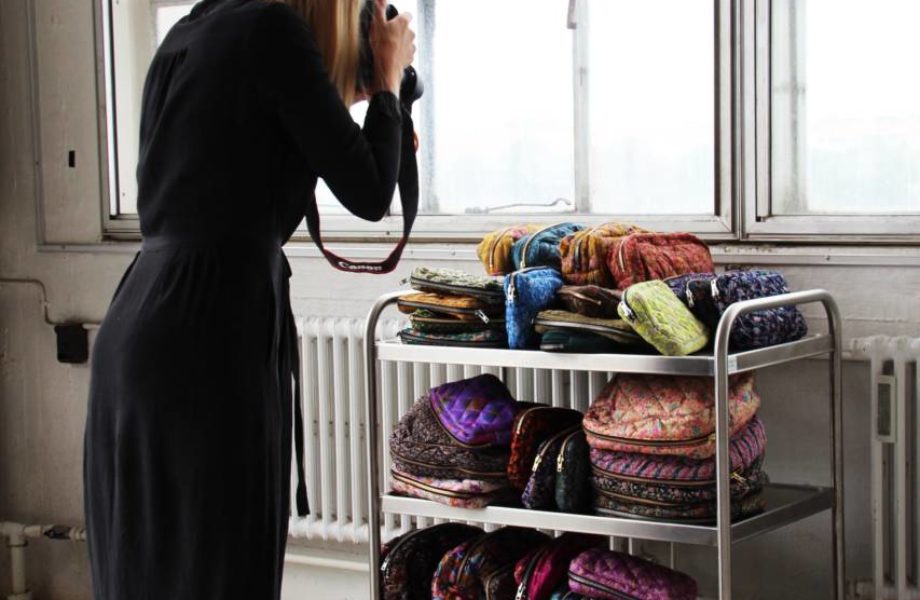 Photographer Petra Kleis was amazing at understanding exactly how each Ellies & Ivy product needed to be displayed for them to look as good as possible on pictures. The raw settings of the photo studio, The Lab, added the needed element of edge and rawness to the pictures – especially to those of the make up bags and tote bags.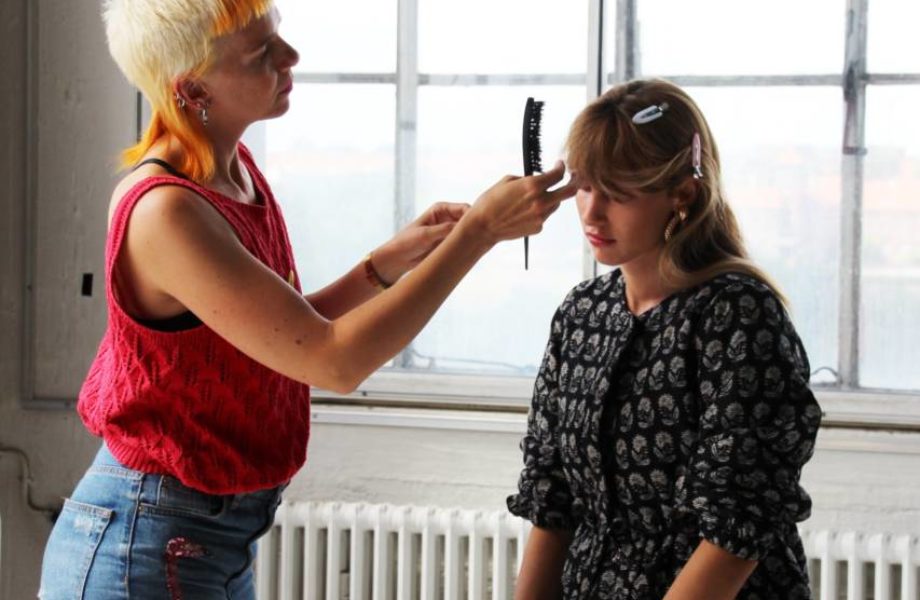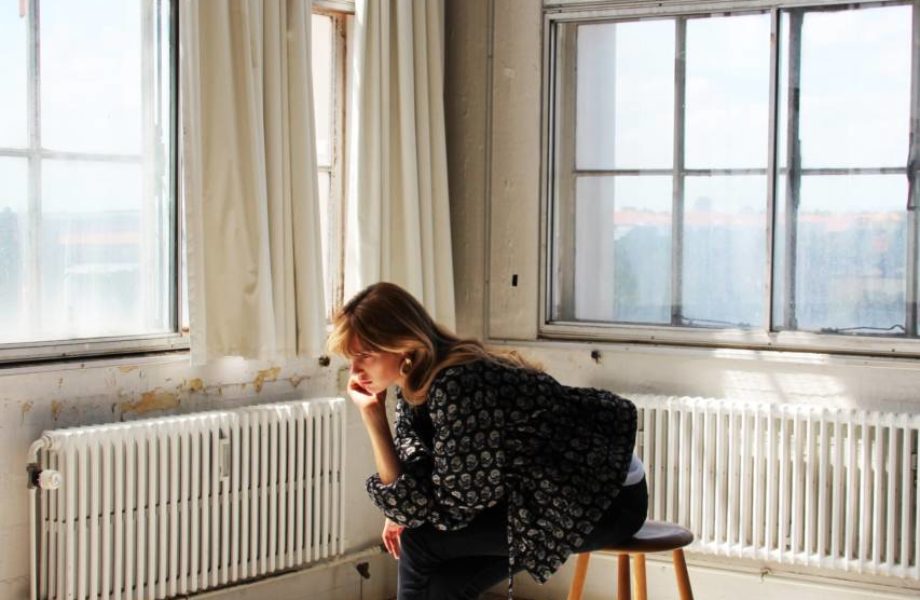 The beautiful window displays of The Lab was of course also used for several of the shots. It had been cloudy and rainy all day, but when it was time for the window shots, the sunlight streamed in through the windows. For the photos to be different from all the others who previously has used the windows at The Lab, Petra shot Elizabeth Silke from a downward angle and made her sit on a high chair.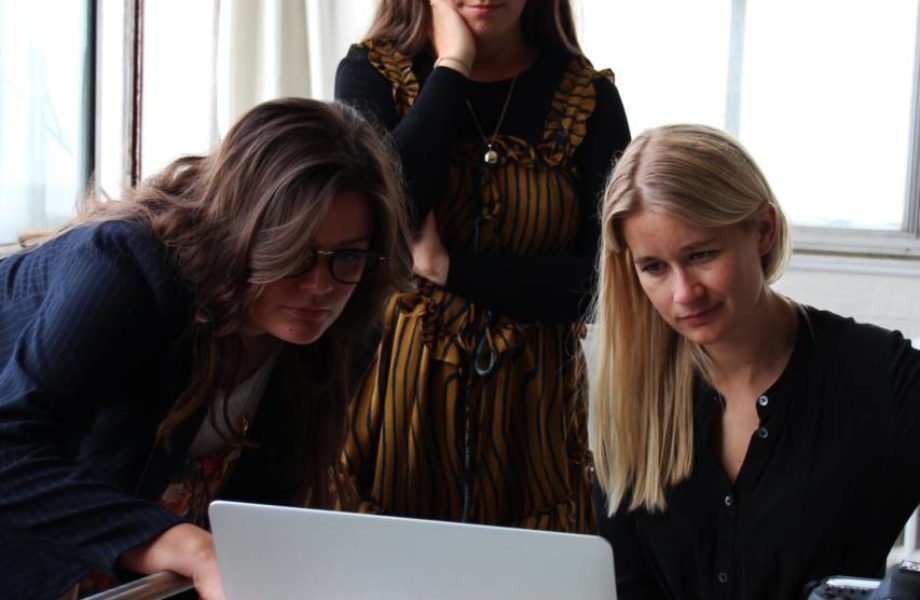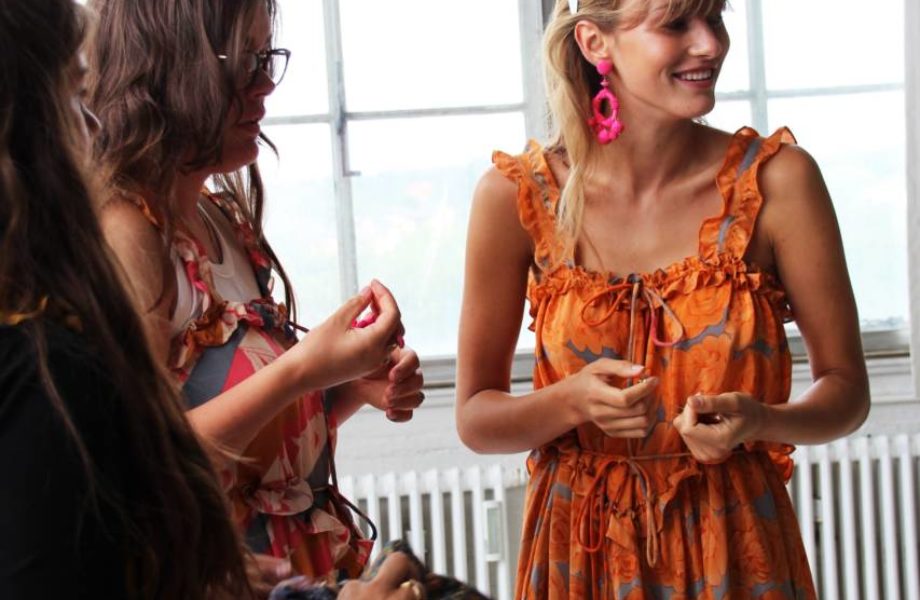 Throughout the day Pernille and Ninna worked their magic with their beautiful styles and their ability to combine both patterns and colors in new and innovative ways.
Tanks toelliesandivy